At the start of 2020, I was running three businesses – my dyeing business, Quirky Paintbrush,  our web & graphic design business Glendrian Creative and this one right here, Glenda Waterworth Fine Art.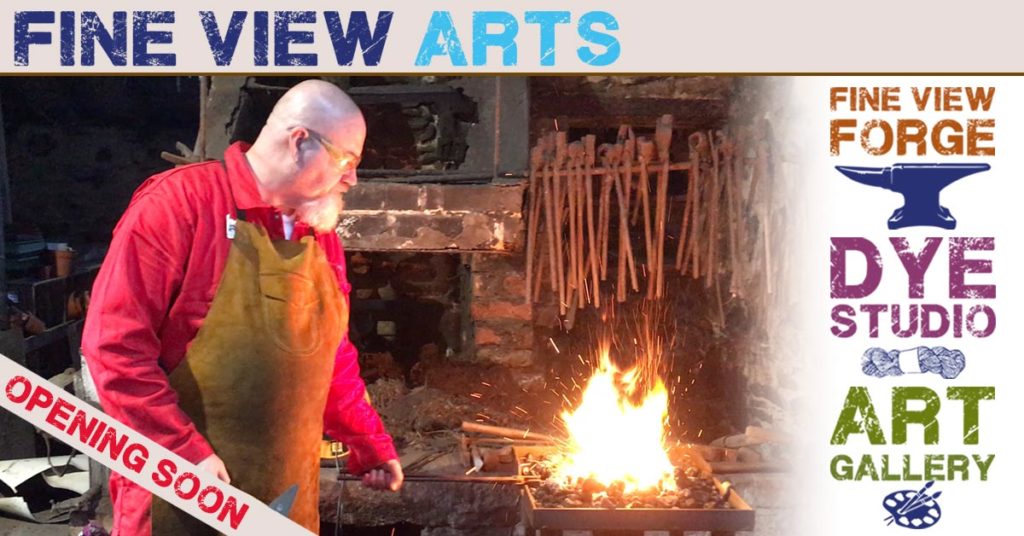 After several successful open studio events in 2019, we thought it would be a great idea to open to the public on a more regular basis and came up with the name Fine View Arts as an umbrella term that would cover Adrian's blacksmithing as well as my own creative ventures. Fine View Arts was always meant to be a physical gallery and shop here in Drummore, but as the pandemic unfolded last year, we took everything online and set up fineviewarts.com as a way of selling our work. In November last year I made the decision to close down Quirky Paintbrush and as the forge is in need of some investment to make it safe and watertight,  Adrian is unlikely to be doing as much blacksmithing as he'd like.
So we're  pulling the plug on the Fine View Arts name.
It's the sensible thing to do – juggling four different brand names is exhausting! We're now back to where we were pre-pandemic, with me managing just two complementary ventures, my fine art and Glendrian Creative.  My logical brain loves the technical challenge of building a website or designing a suite of graphics and I get a huge buzz from helping other people get their ideas and products online. I have put those skills to use rebuilding my own website and transferring all my products to a shiny new online shop here. I hope you like the re-design and find everything easy to navigate. I've thought a lot about who my website is serving and how I can make the process of choosing art for your home or business as easy as possible.  I've written a whole new Customer Services section including a list of frequently asked questions. I have plans for some new collections and plan to develop more painting workshops for the future so if you'd like to hear about those, please keep in touch by signing up to the mailing list.