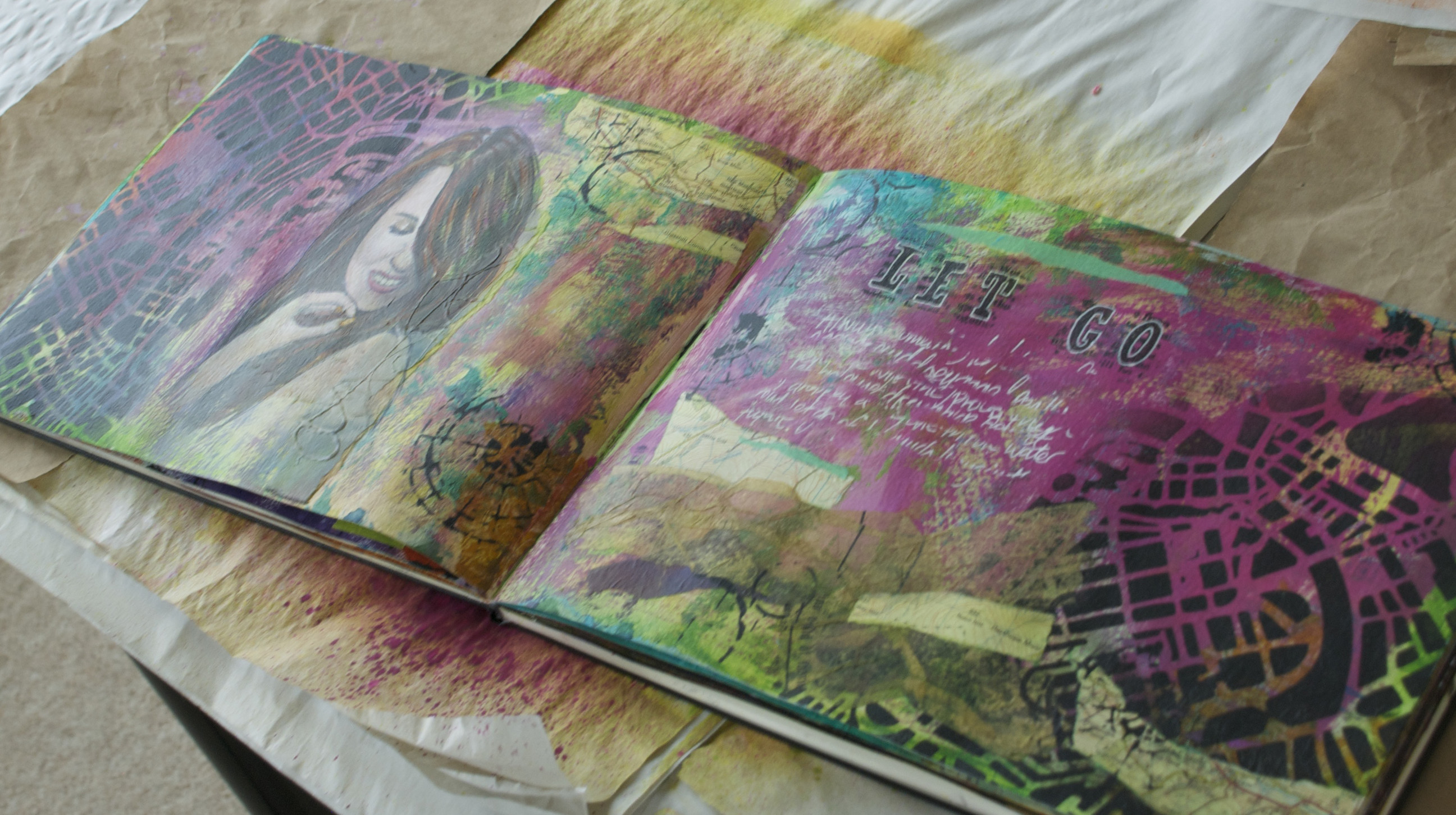 What is art journaling?
I like to think of my journals as part sketchbook, part diary, part therapy.  I have been journaling for over ten years and have embraced many techniques and explored ideas with several teachers, coaches and qualified art therapists in that time.
I have adopted my own methods and approaches to keeping an art journal which usually results in pages saturated with colour and crinkly with collage.  The process can be joyful, painful, cathartic and frustrating, but I do it because I genuinely believe it makes me a better person.  It helps me deal with the difficult side of life and the dark days, it helps me work through problems and it helps me flip the negatives and focus on the positives as much as possible.
Most of all, it has helped me to become a better artist.  Unlike a purely written journal, my art journals are a rich source of visual inspiration and full of personal imagery.  Recurring themes in my journals encourage me to explore ideas in more detail.  One concept that has come up recently can be distilled into a desire for freedom which is something I am exploring in my abstract paintings at the moment.
As a trained bookbinder, I love to create my own art journals, incorporating practical characteristics (such as ensuring the book is flat when opened) as well as quirky features (eg, odd size pages, pockets, flaps and holes).
"Before the Plan, there is an Idea. Before the Idea, there is a Purpose. Before the Purpose, there is Your Spirit...aching to express Itself" ―
Paresh Shah